Cycling - POWER 162 Mile - Power Individual
Aug 20 - Aug 22 (Sunday, Monday, Saturday)
Coupeville High School Commons
Cycling - POWER 162 Mile - Power Active or Retired Military
Aug 20 - Aug 22 (Sunday, Monday, Saturday)
Coupeville High School Commons
Cycling - CENTURY 100 Mile - Century Individual
Aug 20 - Aug 22 (Sunday, Monday, Saturday)
Coupeville High School Commons
Cycling - CENTURY 100 Mile - Century Active or Retired Military
Aug 20 - Aug 22 (Sunday, Monday, Saturday)
Coupeville High School Commons
Cycling - CENTURY 100 Mile - Century Tandem
Aug 20 - Aug 22 (Sunday, Monday, Saturday)
Coupeville High School Commons
Cycling - METRIC CENTURY PLUS 67 Mile - Metric Century Plus 67 Mile Individual
Aug 20 - Aug 22 (Sunday, Monday, Saturday)
Coupeville High School Commons
Cycling - METRIC CENTURY PLUS 67 Mile - Metric Century Plus 67 Mile Active or Retired Military
Aug 20 - Aug 22 (Sunday, Monday, Saturday)
Coupeville High School Commons
Cycling - METRIC CENTURY PLUS 67 Mile - Metric Century Plus 67 Mile Tandem
Aug 20 - Aug 22 (Sunday, Monday, Saturday)
Coupeville High School Commons
Cycling - HALF CENTURY 50 Mile - Half Century Individual
Aug 20 - Aug 22 (Sunday, Monday, Saturday)
Coupeville High School Commons
Cycling - HALF CENTURY 50 Mile - Half Century Active or Retired Military
Aug 20 - Aug 22 (Sunday, Monday, Saturday)
Coupeville High School Commons
Cycling - HALF CENTURY 50 Mile - Half Century Tandem
Aug 20 - Aug 22 (Sunday, Monday, Saturday)
Coupeville High School Commons
Cycling - METRIC CENTURY HALF 33 Miles - Metric Century Half 33 Mile Individual
Aug 20 - Aug 22 (Sunday, Monday, Saturday)
Coupeville High School Commons
Cycling - METRIC CENTURY HALF 33 Miles - Metric Century Half 33 Mile Active or Retired Military
Aug 20 - Aug 22 (Sunday, Monday, Saturday)
Coupeville High School Commons
Cycling - METRIC CENTURY HALF 33 Miles - Metric Century Half 33 Mile Tandem
Aug 20 - Aug 22 (Sunday, Monday, Saturday)
Coupeville High School Commons
Cycling - FAMILY FRIENDLY 10 Mile - Family Friendly Individual
Aug 20 - Aug 22 (Sunday, Monday, Saturday)
Coupeville High School Commons
Cycling - FAMILY FRIENDLY 10 Mile - Family Friendly Active or Retired Military
Aug 20 - Aug 22 (Sunday, Monday, Saturday)
Coupeville High School Commons
Cycling - FAMILY FRIENDLY 10 Mile - Family Friendly Tandem
Aug 20 - Aug 22 (Sunday, Monday, Saturday)
Coupeville High School Commons
Cycling - FAMILY FRIENDLY 10 Mile - Family Friendly 10 and Under
Aug 20 - Aug 22 (Sunday, Monday, Saturday)
Coupeville High School Commons
Known as one of the most beautiful bike rides in the North West! You can leisurely enjoy breathtaking views while you bike the "back roads" of Whidbey or take in the scenery as you are pushing yourself to the limit on some of those hills or explore the beauty on your bikes with your family on our "family friendly route".
2022 Tour de Whidbey is on Saturday, August 20th.    POWER - Perimeter of Whidbey Endurance Route is back for it's fourth year, the ultimate cycling challenge! 10,000 feet of climbing over 162 miles of magnificent scenery on Whidbey Island.  Of course we still offer the Whidbey Century, 67 Mile, Half Century, 33 Mile, and Family Friendly Fun Ride.
Ride begins in the Coupeville High School Commons. Power Riders check in at 5:30am, all other riders check in after 7:00am. Family riders can check in as late as 11:00am.
501 South Main Street, Coupeville 
For more information visit www.tourdewhidbey.org
Event details and schedule
*Riders have several routes to choose from, each with a fully stocked hospitality break-station every 10-18 miles:
Whidbey Power-162 mile route around the perimeter of North and South Whidbey
Century-100 mile
Metric Century Plus-67 mile 
Half Century-50 mile
Half Metric Century-33 mile

A family-friendly 10 mile route 
GUIDELINES FOR POWER RIDE!
 The POWER ride will challenge the most seasoned cyclist on some of Whidbey Islands' premiere coastal roads. Prepare yourself for a grueling and rewarding 162 mile ride around the perimeter of scenic Whidbey Island. Without the aid of any mountain passes, this route still manages almost 11k ft of elevation as we climb and descend the bluffs and kettles of the island. Rolling through breathtaking landscapes, views of both the Cascade and Olympic Mt ranges, rural coastal settings, picturesque towns, and quiet roads, your ride will leave you breathless in more ways than one. Riders for the POWER route will leave Coupeville promptly at 6:00am, and are required to have headlight/taillights.  Once on course you are considered on a private excursion, and are responsible for any assistance or support during the ride. YOU ARE RESPONSIBLE FOR YOU! Please obey the rules of the road at all times. You will be riding on public roads with course markings, use your head and stay safe. The EVENT SPONSORS, ORGANIZERS, PROMOTERS, STAFF and anyone having anything to do with this event ARE NOT RESPONSIBLE FOR YOUR SAFETY OR WELL BEING. We cannot stress this strongly enough. The Tour De Whidbey offers shorter route options that cater to all cycling levels. Please plan/train ahead of time if you decide to take on the POWER route. We look forward to seeing you at the finish line!
Be sure to check the website for the 2022 maps closer to our event.
For more information about the ride and the WhidbeyHealth Foundation, please visit:
Have questions? Please contact Heather Tenore at tenorh@whidbeyhealth.org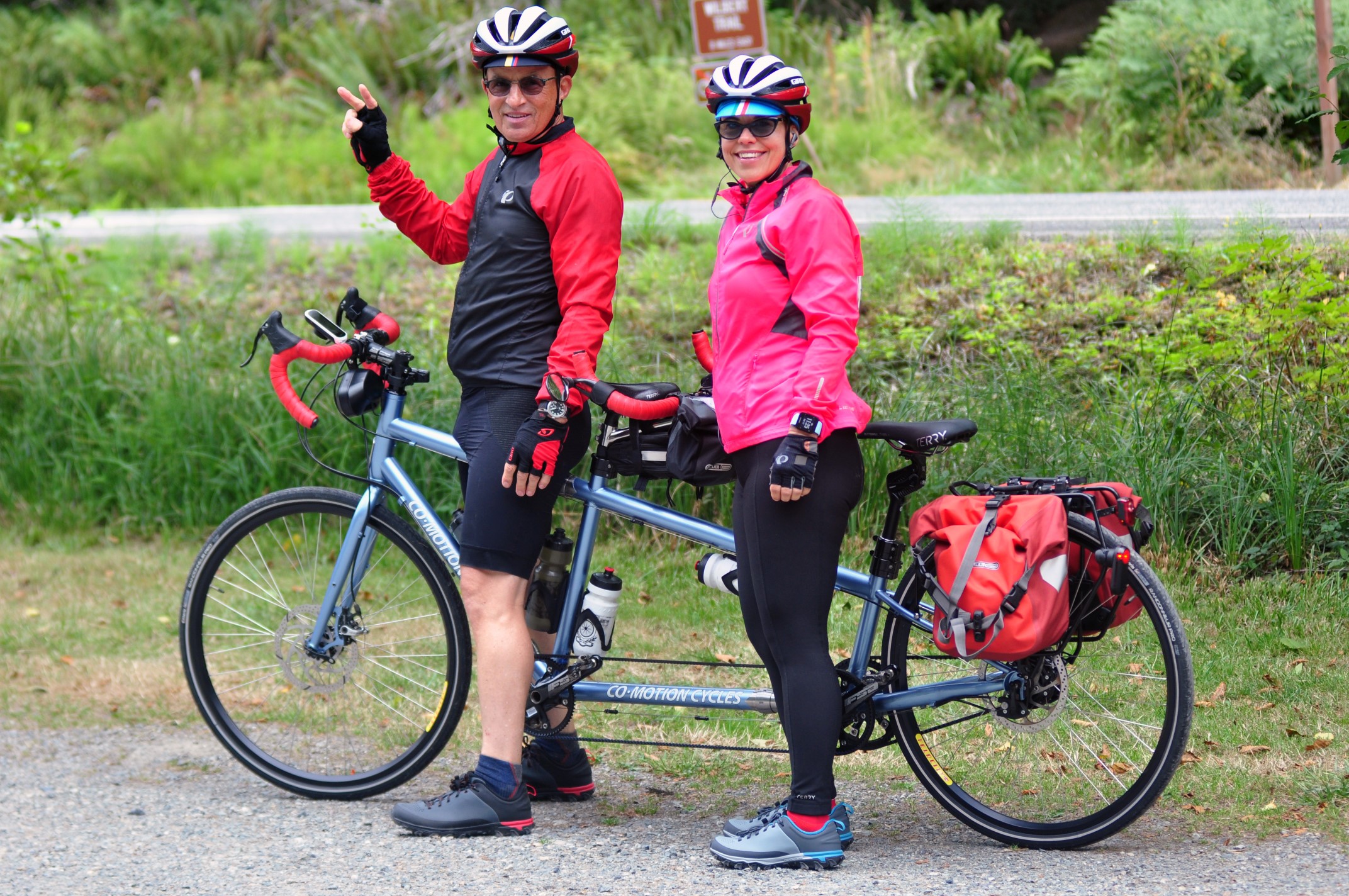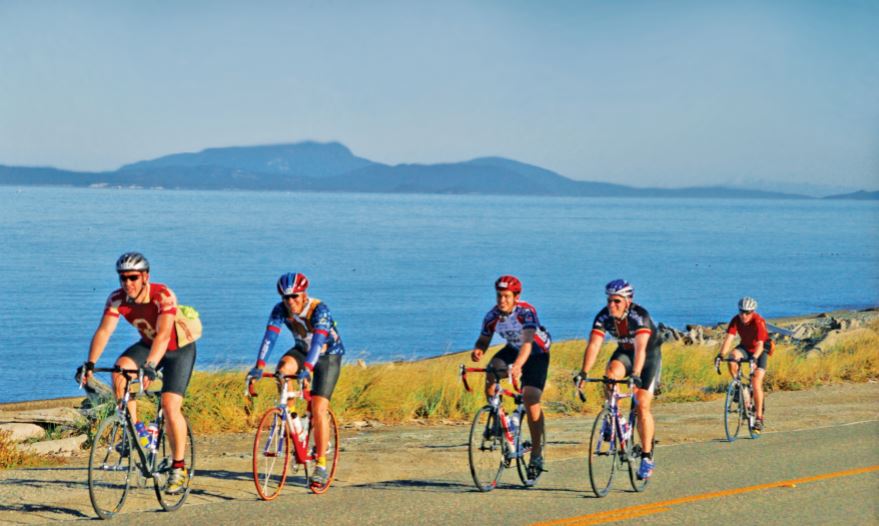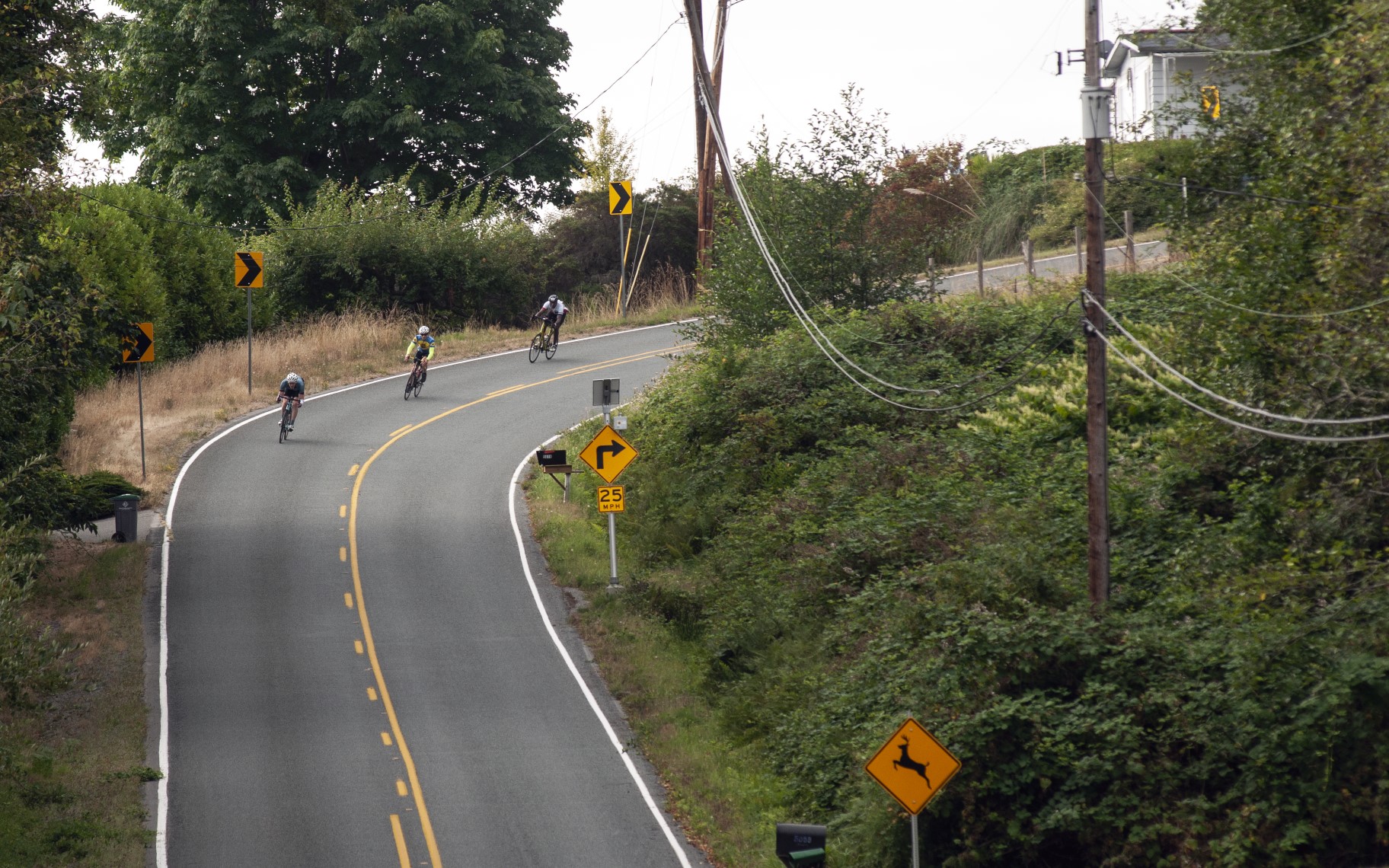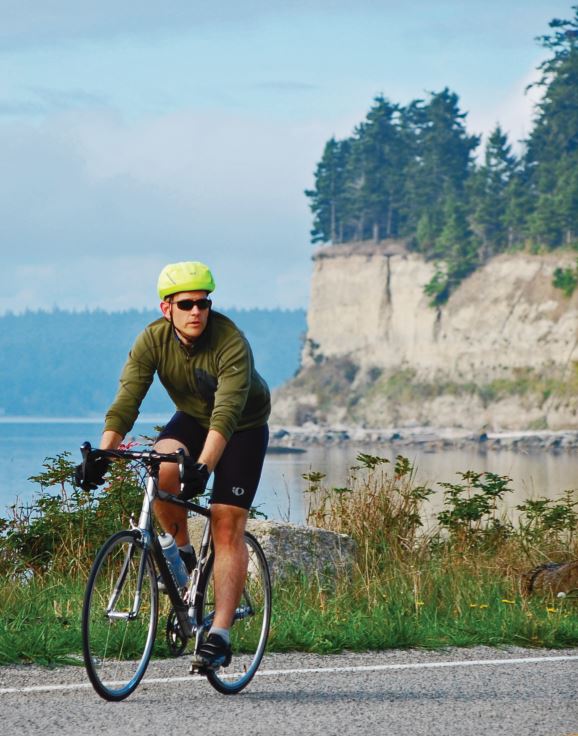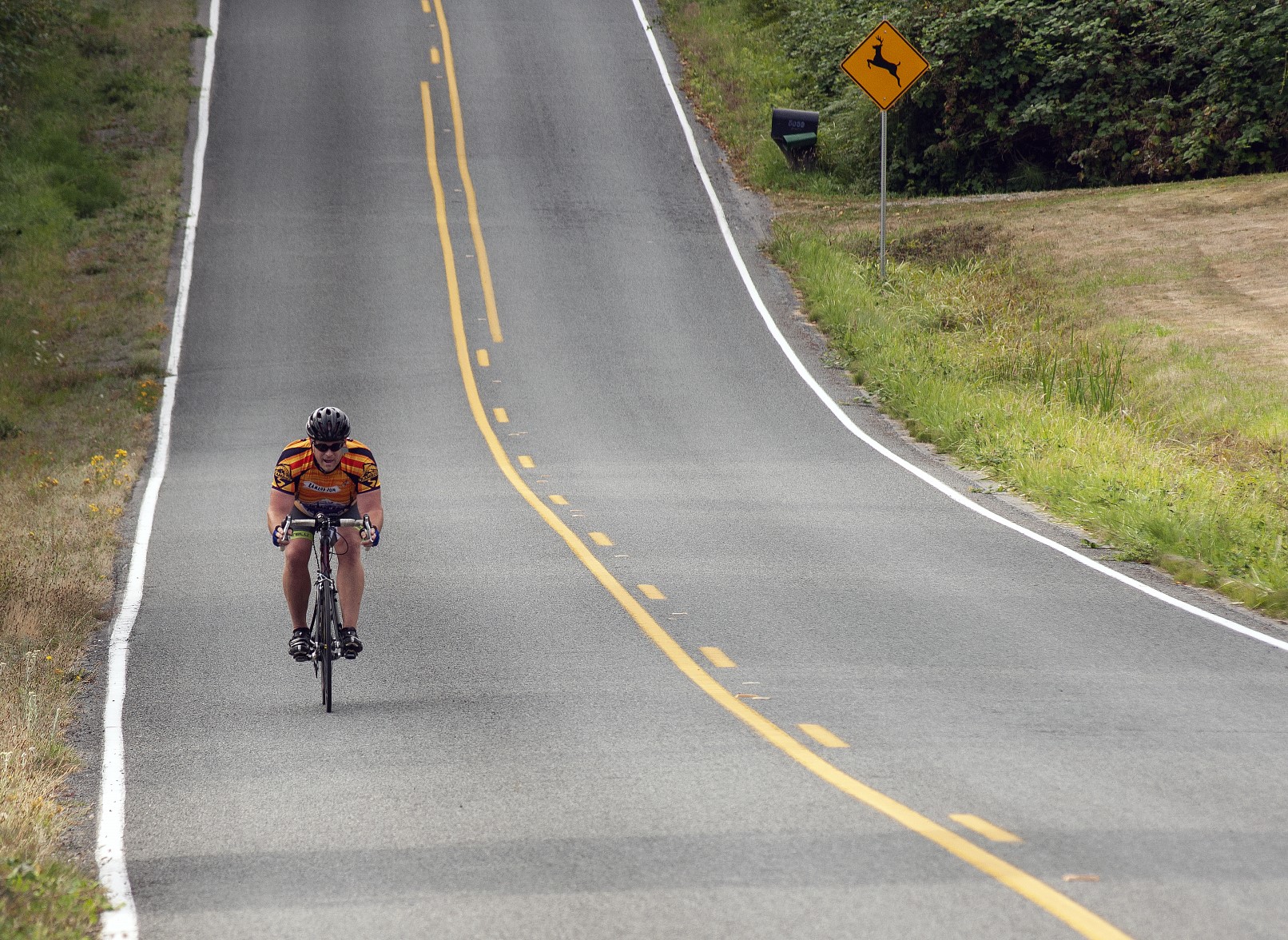 Map & Direction
Coupeville High School Commons
•
501 S. Main Street
Coupeville
,
WA
98239
Get Directions